A new way to approach automated test: Easy, Fast & Ready to run.
Allinweb Test Framework is the final solution to introduce test automation in an Avaloq environment.
The solution is based on HP Business Process Testing suite, HP Unified Functional Test and a custom framework built on it. The result is the adoption of a test automation process in a fast, guided and easy way.
For whom has  the Allinweb Test Automation framework been developped?
Avaloq is a core banking system which each bank tends to customize to best cover its own business.
A faster time to market,  size, complexity and frequencies of these customizations often create big quality problems on the released software.
Can a customer have low quality on his core banking software?
Can a release be postponed due to bugs without any business impact?
Can a test team increase the assigned time to complete or just to do more tests?
How to test more functionalities in less time?
There's need an answer, there's need a solution: Allinweb Test Framework.
The approach
The purpose of Allinweb Test Framework is to give an easy approach to 'non technical people' to all the automation test tasks.
You don't need to be a UFT expert or Avaloq expert to create, configure and run a Test Case.
Script activities are already done by our experts and all business functionalities are implemented in HP business components.
Test Cases are ready to run and the only task is choosing the data for each test by using an easy web interface.
How it's made?
Allinweb Test Framework consists of:
A set of pre-built GUI Manager. Each manager has the ability to interact with each window object. This manager enables a rapid creation of our pre-built business components covering all core banking functional needs. Customers who need to create new business components shouldn't use any recording mechanism but just invoke the correct managers inside the business components.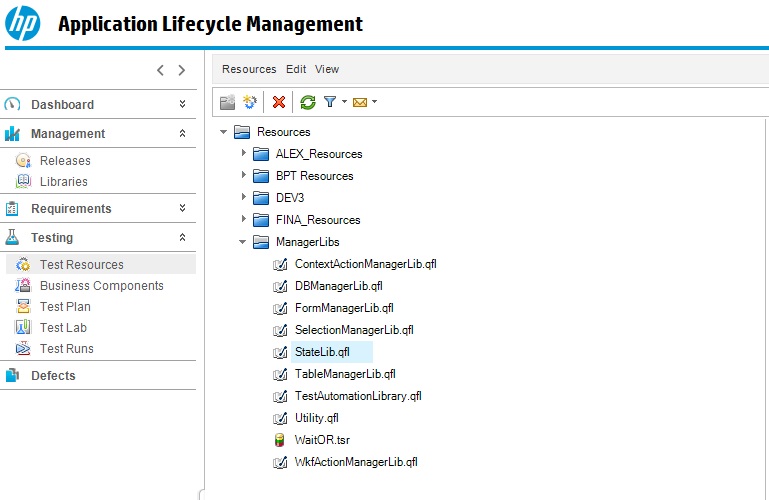 Managers can be easily combined in business Components, in order to create even more complex Test Cases with just a drag&drop operation. A set of pre-built Test cases covers all possible business needs.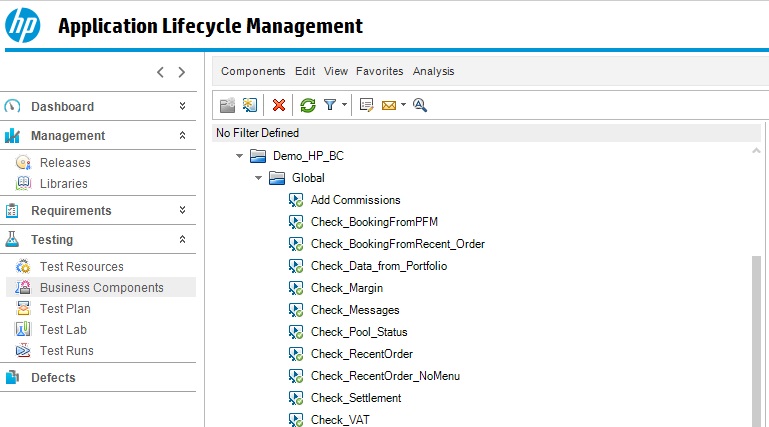 Test cases are ready to run. Customer have only to choose the data to be used. All test data is stored in a custom DB which is accessible via a web interface. This approach permits a fast learning path even for non technical users and enables any future custom business intelligence reporting on test data.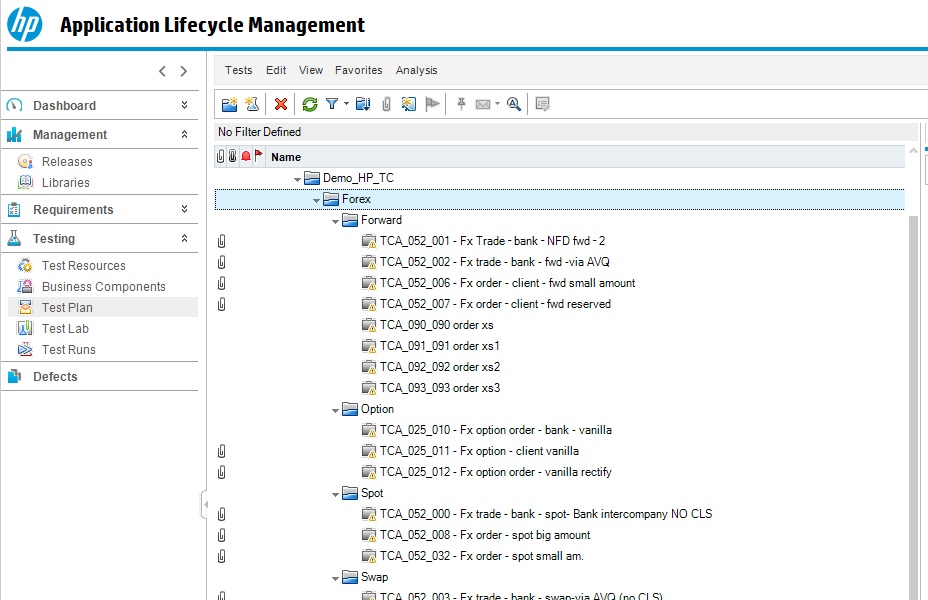 More than 70% of business process are covered by Test Cases which are pretty ready to run and splitted by business areas (Payments, Forex, Stex, Money market fiduciaries…) based on business components that are already created by our Avaloq experts.
'Automation Data Entry' website is used for the mantenaince of data used by tests.
Those data are preloaded during the Allinweb Test Framework installation-configuration steps. 'A.T.F permits to manage both data to be inserted , mouse action (left click, right click..) and any kind of GUI check. The user is guided by an easy wizard which helps him to do always the right choices.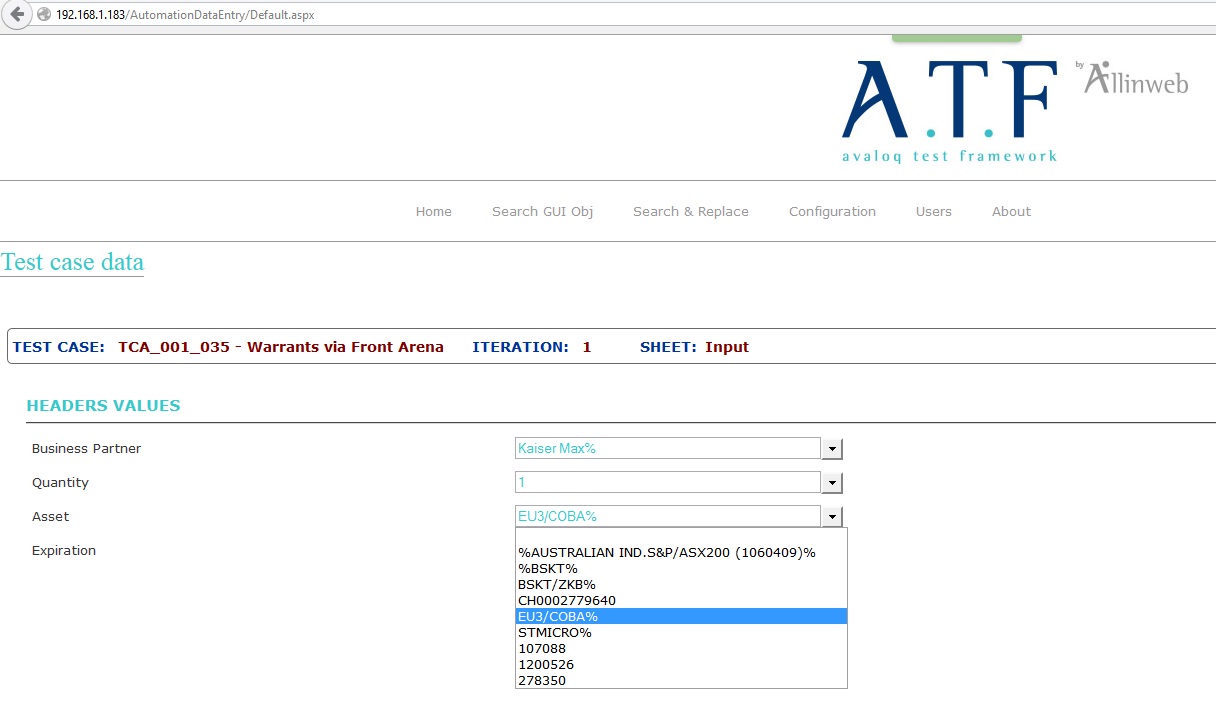 There is a list of prebuilt libraries that interact with the Avaloq client. Customers have only to choose which data to use as input. The solution also autodiscovers bugs and captures screenshoots for an easy bug tracking.
Why should you use Allinweb Test Framework?
To Allow non technical users to create, maintain, customize and Run Test Cases.
There's no need to record scripts or to be an Avaloq expert or a automation expert.
It's a ready to run solution, in less than a week you could be able to run your first test sets.
The solution is totally data driven, that means that you can configure (via the A.T.F website) both, data to be used in the tests and the navigation path.
This means high speed while producing/configuring new Test Cases.